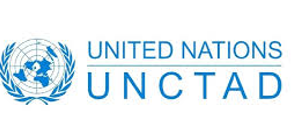 ACA gives a great importance to competition policies and has a continued co-operation with UNCTAD. UNCTAD hosts annual meeting of the "Intergovernmental Expert Group on Competition, Law and Policies" (IGE) in Geneva.
Mrs. Juliana Latifi, president of ACA, participated at the seventeenth meeting of IGE on 11-13 July 2018 and was elected as Vice-Chair-Cum-Rapporteur of the 17' Session of the IGE meeting. The main topics of this session referred to activities for capacity building and implementation of technical assistance, challenges faced by developing countries for competition and regulatory aspects in the maritime transport sector, competition issues in the sale of audio-visual rights for major sports events, voluntary peer review of the competition law and policy of Botswana, reports on the UNCTAD Discussion Group on International Cooperation and the UNCTAD Repository of Best Practice Tools.
Chairwoman of ACA, Ms. Juliana Latifi, on 12 July 2018,was also invited to the section of Peer Review of Botswana, headed the panel which assessed the legal framework and the enforcement of the law on competition protection. Part of this panel were the competition experts Mrs. Tebelelo Pule, President of the Competition Authority of Botswana, Mr. Tembinkosi Bonakele, Commissioner of the Competition Authority in South Africa and Mr. Francis Kariuki, General Director of the Competition Authority in Kenya and the well-known profesor of competiotion Prof. William Kovacic, former chairman of the Federal Trade Commission in USA and professor at George Washington University, USA.